If you have an online project, you already know that sounds are very important. However, getting royalty free soundtracks and background can prove troublesome.
What many people don't know is that you can get free background music for Facebook videos from Facebook itself. Instead of looking for endless hours for the best background music to go along with your video, you can visit Facebook Creator Studio and choose from a variety of sounds download. In this article, we will show you exactly how to easily get background music for Facebook downloads that are not available on Facebook.
Facebook Creator Studio
Facebook Creator Studio allows people to download a wide array of music and sound effects that they can use in their own videos without getting into copyright troubles. There are two categories you can download music from, Tracks and Sound effects, each offers hundreds of downloadable content made by the most prolific music makers, composers and songwriters.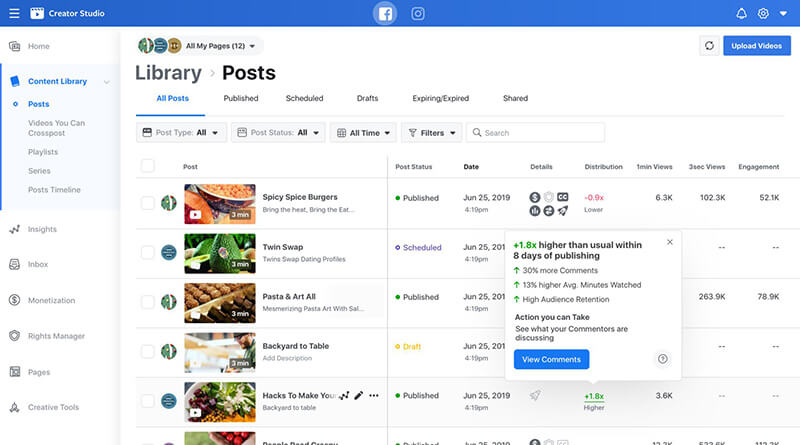 The tool is easy to use and can be browsed based on your preferences that you filter manually. You can download all the soundtracks and background music for Facebook download and save them for later use.
One small issue with Facebook Content creator is that you wont be able to find what you are looking for exactly. Don't fret, we have another optimal solution that allows you to download an unlimited amount of free background music for Facebook videos.
How to Download Background Music for Facebook
Savefvid is a free online tool with which you can get background music for Facebook download free of charges and unlimitedly. Aside from Facebook Creator Studio, there are many videos that contain that free background music for Facebook videos you wanted to use in your own videos, all you have to do is follow the steps below:
Step 1: Get the Link
The first step is to get the link of the video you want to download. Go to Facebook and find a video link and copy the link as you can see below: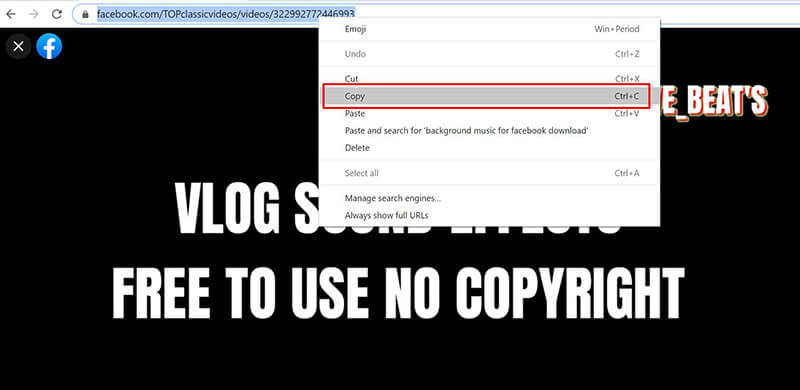 Step 2: Open Savefvid.cc
With the link copied head over to Savefvid Facebook to mp3 converter. The homepage is simple and you will know what you need to know at first glance. Paste the link on the white bar in the middle as you can see in the picture below:

Step 3: Prepare the Download
After you have copied the link, hit the Download button to the right. The Facebook mp3 converter takes few seconds to convert the video to MP3. You will be able to tell when the conversion is done when 3 options appear below, click on Download MP3 and your download will be started instantly.

Conclusion
These 3 steps are what you need to download free background music for facebook videos. You can download as many sound effects and background music as your want.
There will be no ads, no fees and no requests to create an account. The service is 100% free. Savefvid is the best way to get your background music for Facebook downloads in few seconds.