With the thousands if not millions of videos uploaded to Facebook on daily basis, you have surely found yourself wanting to download a video and keep it for later. However, finding the right Facebook video grabber online can be a difficult task. For this reason, we have worked hard to give you an easy and free fb video grabber.
Best Facebook Video Grabber – Savefvid
Even though you find fb video grabbers, few of them will allow to you do it fast and free of charge. Savefvid is an ad-free platform through which you download high quality videos from Facebook. In this article, we will talk about how you can download video from Facebook to MP4 by using Savefvid.cc.
How to Grab Facebook Video for Free
Step 1: Get the Link of The video
Head over to Facebook and get the link of the video you are willing to download. This easy step can be done in a matter of seconds. We have added pictures so we can paint a clearer picture for you.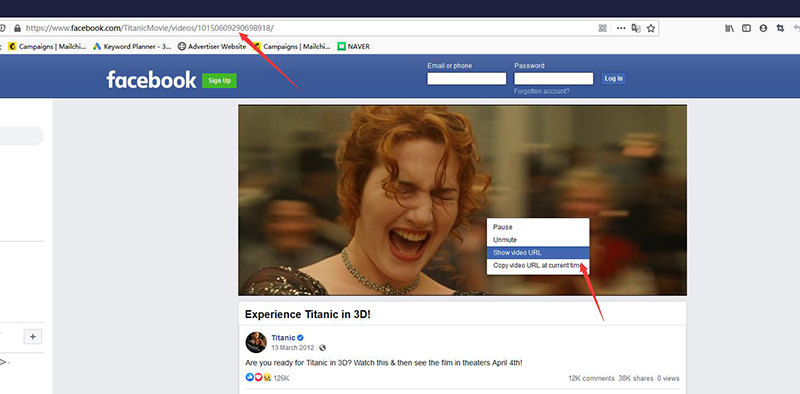 Step 2: Paste the Link
The second step requires that you open Savefvid's Facebook video grabber online through googling it or clicking here. The interface is simple and clearly indicates what should be done. In case you are having any difficulties, all you have to is paste the link on the designated area as you can see below:

Step 3: Hit the Download Button
The third step is as simple as the first two. Once you have copied the link all you have to do is hit the download button to the right. Once done, the conversion of the video will take a few seconds. You will be able to tell when the process is done when several options will appear as shown in the picture below:

Step 4: Download Facebook to MP4
The last step is to initiate the download. As you can see above, you can choose from multiple choices. Click on Download MP4 and your download will initiated instantly. The download time can vary but generally, it takes between 5-10 minutes to download even with a weak internet connection.
Bottom Line
Savefvid.cc Facebook video grabber online offers the users a variety of choices and qualities they can choose from. If you would like to download videos in 1080p or even 4K quality, you can download Savefvid.cc HD downloader software. This software also allows you to download video from Facebook to mp4 file in bulk. All you have to do is add all the links to the software, hit the download button, and wait for the download to be completed.
Savevid.cc is one of the best FB video grabbers on the internet, it displays no ads and has the fastest service on the internet. You get to download as many videos as you want with no fees or account creation.