All of us have at one point in time found a video on Facebook that is worth downloading to your computer or mobile device. You have definitely looked up the best Facebook video savers by using different terms like how to save video fb, save fb videos and download Facebook videos but you often get the results you were not hoping for. The majority of websites and apps aim only to overburden you with ads and viruses. Do not fret, we have brought you the ultimate solution: SaveFvid.cc, very simple and with no ads.
Best Facebook Video Saver – Savefvid.cc
SaveFvid.cc does exactly what it means. It is the best website to save fb videos easily, safely and for free. You can simply follow a 3 steps procedure in order to download your favorite videos from Facebook, we will talk about them in details later on.
SaveFvid.cc allows you to convert and save fb videos to your device. You can even convert video to MP3 and listen to them whenever you want. The tool downloads videos and audio in the highest quality. For videos, you can download facebook in MP4 file (1080p) and for audio, you can download files in 230 KBPS quality.
What we consider a unique feature on Savefid.cc is the ability it gives the user to download private and password protected videos. This Facebook video saver analysis the links and translates them into downloadable content very quickly.
How to Save fb Video to Computer
The process of using SavefVid Facebook video saver is very easy. In order to save fb videos to your computer, follow these steps:
 Step 1:
The first thing to do is to find the video you would like to save to your computer. Go to Facebook and find the link, copy the URL and open up the Savefvid.cc.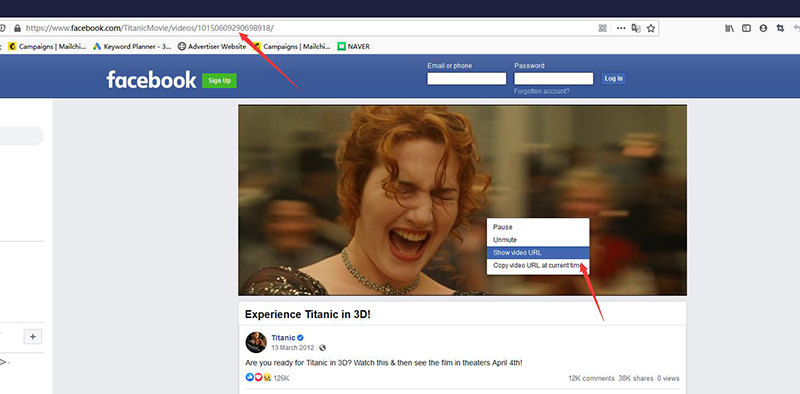 Step 2:
With the link copied, and the website opened, only two steps left. On the homepage, you will clearly see a white bar in the middle where you can paste the link you have copied. Paste it there and lick on the download button to the right. Here is a picture that explains better:

Step 3:
The final step is to download your video and choose the required format you want your file to be. As you can see in the picture below, you can choose between MP4 and MP3 and in several qualities.
The tool will analyze the URL in few seconds and your video will be ready to be saved to your computer.

Conclusion
This tool will help you save fb videos to your device in a matter of seconds. You will no longer look for solution all over the internet. All you have to do is follow the steps described above. Savefvid.cc is the best way to get the job done without any annoying ads or app downloads. Try it now and download your favorite videos in several qualities and formats.